Los Angeles - LAX 

International Airport 

Main Airport Website

Check current up to the minute SD flight status 

San Diego International Airport  Flight Information.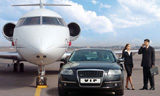 McClellan Palomar Airport in Carlsbad, a gateway for corporate travel to and from San Diego North County. 

Airports We Serve

San Diego Lindberg

Los Angeles  - LAX

International Airport 

John Wayne - OCA 

Burbank, Long Beach, 

Palm Springs, Santa Barbara,

 and  Ontario Airports.

Why struggle with Airport parking?     Save money.    Save time.

Leave your car at home or office, and call us for direct, reliable service. 

Executive Airport Service

reliable, on time.

Executive Airport Service

We provide:  

Direct, personal nonstop door to door ground transportation services to and from your home, office, or hotel, to major airports in the San Diego-Los Angeles Regional Area, including LAX, Burbank, Long Beach, and John Wayne Airports.

PREMIER PROVIDER of EXECUTIVE SEDAN and SPECIAL EVENT TRANSPORTATION SERVICES